It's not the most cheerful topic in the world, but perhaps with the holidays approaching, you're wondering what to get that could help the anxiety-sufferer in your life.  So, I've rounded up some of the best ideas.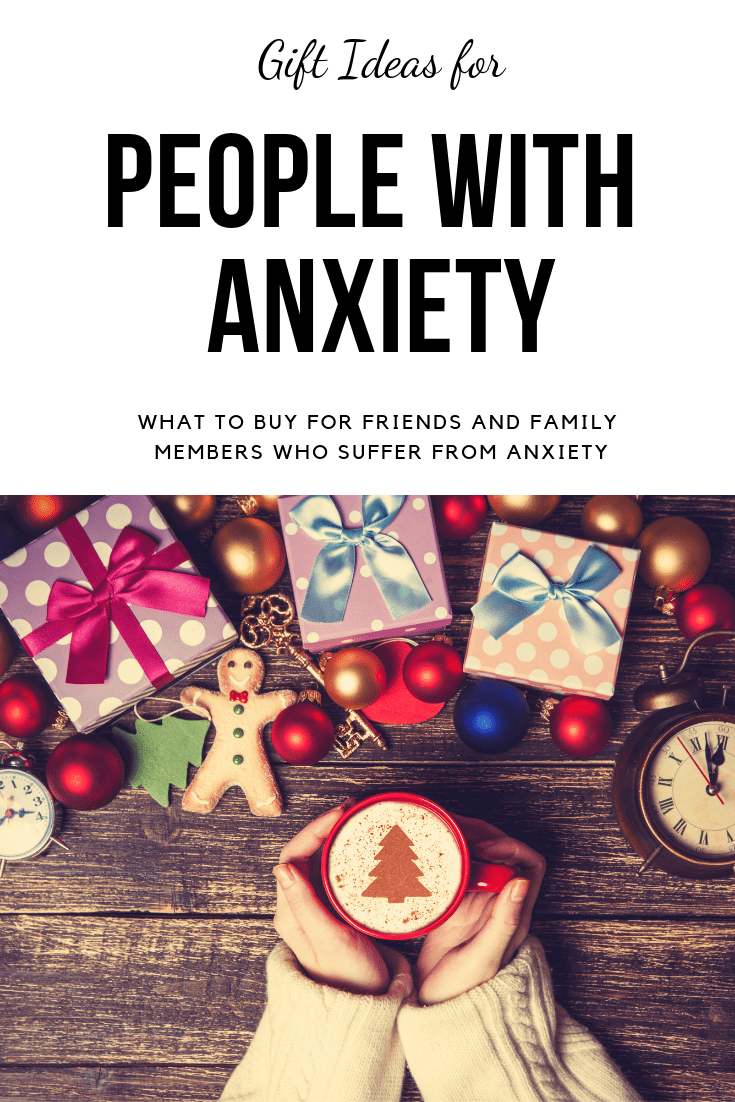 Now, I will say, tread lightly here.  If you know this to be someone ultra sensitive or shy about their anxieties, or if it's someone you barely know, you should probably just stick to your standard Secret Santa style gifts.  But, if it's somebody you're close with or somebody who has expressed an interest in easing their anxieties, these are a good start.  Obviously my blog is geared toward health anxiety and hypochondria, but many of these would work for other anxiety types as well.  
Soothing and Calming Gifts
Meditation App Subscription.  There are a ton of meditations apps there, but my favorite one is Calm.  In therapy, I also learned the technique of "Progressive Muscle Relaxation" (PMR) for relieving anxiety as well, so any app that relates to PMR would be great as well. Or, similarly, a gift card for iTunes or Google App store so that the gift recipient can use it to subscribe to meditation apps.
Puzzles.  Now, it's worth pointing out that distraction is not a good long-term solution for anxiety or hypochondria.  However, in the short term, it can help anxiety sufferers take their mind off things for a while.  I find that puzzles with 500-1000 pieces are great for taking my mind of anxieties without being too overwhelming.  I also like to stick to fun themes instead of generic scenery puzzles, but that's just a personal preference.  Here are a few puzzles I've done the last few years:
A Kindle.  Sometimes we want to read self-help books.  But sometimes we're embarrassed by it. Case in point, I don't want to read a book called "You're not actually dying: A guide to overcoming health anxiety" on my daily subway commute.  A Kindle allows me to read anonymously! Bonus, they can use it for other engrossing books to escape their anxieties!
Soothing or Funny Gifts.   Obviously some of these will require the gift giver to have at least somewhat of a sense of humor about their anxieties.  So again, tread lightly here.  But these gift ideas all made me laugh out loud! (Click on image to take you to the product!)
Coloring Books and Fancy Markers.  These fall into the same category as puzzles in that, they can distract you from your anxieties in the moment.  I personally find these coloring books very soothing.  And there's just something so oddly satisfying about opening up a new package of markers or colored pencils.  Mandala coloring books, Amazing Swirls coloring books, and Fun and Funky coloring books are all great options.  I tend to like the spiral bound coloring books because they're easier to lay flat, and easier to rip out the pages if I want to frame or hang up one of the projects!  As for markers and pencils, I LOVE these Prismacolor Premier Colored Pencils!  And these Tombow Brush Pens are also among my favorites!  


Weighted Blanket.  I personally have never tried a weighted blanket, but I know a lot of anxiety sufferers think they're amazing.  One with a removable cover, like this one, would make it much easier to keep clean.  
Journal.  Journaling and writing has been shown to help with symptoms of depression and can help tame distracting emotions. On a personal level, journaling was instrumental in helping me process grief after my mom was killed in a car accident.  I can't quite express "how" it helped. But each time I put down my pen or closed my laptop screen, I breathed an intense sigh of relief.    You can go with a simple and classic journal like a Moleskine or check out gorgeous journal options on Etsy, like this one from SchaferArt Studio or this one from PortlandLeather.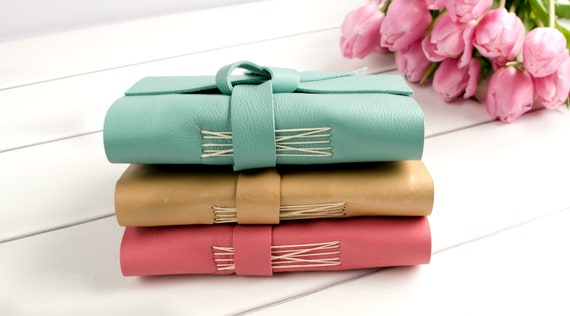 Source: SchaferArt Studio on Etsy
Experience-Based Gifts
Knitting or Crochet Lessons.  The health benefits of knitting and crochet are well established.  People who knit tend to have lower blood pressure and heart rates too.  So, search for local knitting lessons in your area, and buy a gift card!  Or, buy some knitting needles and yarn, and get together to watch some  tutorials on YouTube together! 
Socializing.  Make plans to get together for a game night and play funny board games and card games together.  Socializing with friends is shown to have incredible mental (and physical) health benefits.  So, get together for a walk, a board game night, or a dinner to just hang out and listen.  (Try to avoid coffee and alcohol-related get-togethers though, as both can exacerbate anxieties).  Simply being together is great for mental health, but it's even better to laugh together.  So, try some funny games, like the Awkward Family Photos game, Drawing Without Dignity, or What do you Meme.  


What are you ideas for gifts for anxiety sufferers?  Or, fellow anxiety sufferers, what do you have on your wish list this year?
Want email notifications when I publish a new post? Sign up below!