For regular readers of this blog, you might remember that I was nearly three years "sober" from Googling symptoms. That was, until, the orange nose dripping incident.  
My "No Googling" Backstory
When I was in therapy, my therapist had implored me to quit my Googling habit in order to improve my health anxiety OCD symptoms. I never in a million years thought I would be able to stick with it.  But in September 2016 I quit Googling symptoms, cold turkey. And I had been "clean" ever since. My new No Googling rule was one of the key factors that I attributed to seeing such a dramatic improvement in my health anxiety symptoms, and it helped me stop being such a lunatic hypochondriac.
So, when my nose started dripping some mysterious orange mucus one day a few months ago, I knew I shouldn't Google it.  But, I did.
The Nose Dripping Incident
First, some background: I have been doing Yoga fairly regularly at home. A while back, I had a cold, so I had taken a break from yoga since I couldn't breathe through my nose. But even after I had recovered from my cold, I kind of lost my yoga motivation and had a bit of trouble getting back on the mat.  
Finally, about a month later, I decided to get off my lazy butt and start doing Yoga again.   
During a sequence of poses — specifically cat/cow and downward dog — my nose started running and dripping onto my Yoga mat.  I didn't think too much of it, even though that had never happened to me before, and even though I had been fully recovered from my cold for quite some time.  
The pose sequence at least a few minutes long, and my nose kept dripping. So, I finally stopped the pose went and got a tissue from the bathroom to wipe my nose.  When I wiped my nose, the tissue was blotted with an orange-pink color, which kind of freaked me out.
The drips weren't thick, so it wasn't blood. It was just like a normal runny-nose consistency, but pinkish orange. So something was clearing causing some sort of nasal dripping discoloration. I wiped off my black yoga mat, and the tissue I used to clean up that was also dotted with pinkish orange spots.
More freaking out and panic ensued.  
But, I did everything I learned in therapy. I did some deep breathing, told myself that panicking was an irrational reaction, and that if I experienced the dripping again, that I would call the doctor.  I figured it was some sort of residual drainage from my cold, even though that had already been a month prior at that point. Then, I resumed my yoga practice and carried on with my day.
Then I kind of forgot about it.
It Happens Again
Then two days later, I did yoga again.  During that same sequence of poses, my nose started dripping like crazy again.  I stopped immediately, wiped my nose, and it was covered in orange pink colors again.  I resumed the yoga sequence and used my camera to film the dripping from my nose, that way I could explain it to a doctor without having to get into cat/cow pose in the examination room.
Then, I opened up my laptop. I typed in "orange dripping from nose" in the Google search bar.
I paused before clicking the search button.  A flurry of thoughts was running through my head as my mouse hovered over the search button.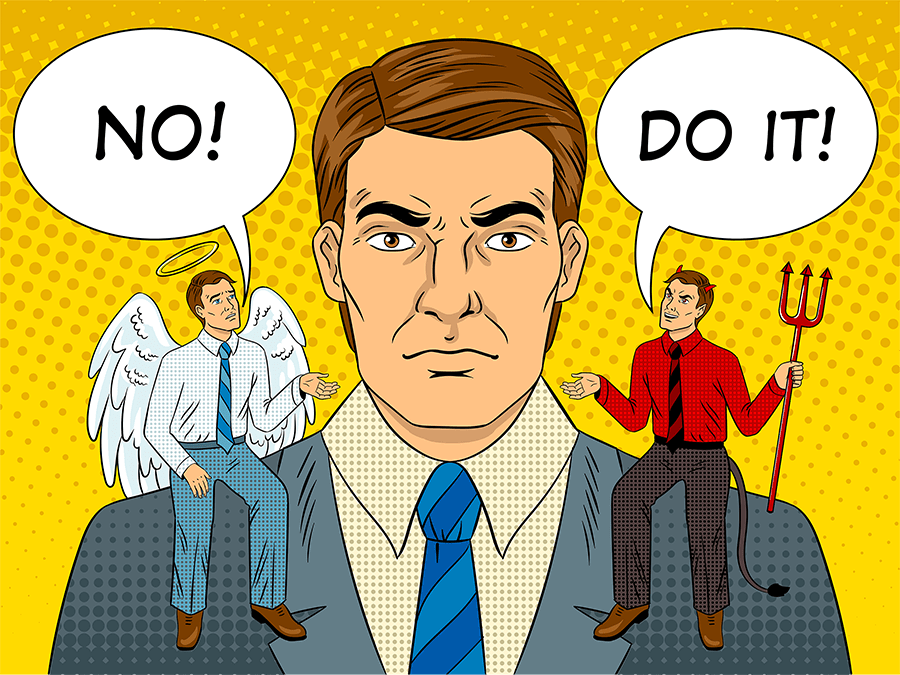 On the one hand:  "Don't do it Melissa.  Don't Google anything. You have come such a long way in your battle against Health Anxiety OCD.  Don't engage in those behaviors that you know will make it worse."
On the other hand: "Just real quick," I told myself.  "After all, I haven't googled a symptom in more than two years.  I'm an entirely different person now, from an anxiety perspective.  I'll be able to handle the results. And anyway, the results will probably just say something like a post nasal drip and inflamed nasal passages from my cold last month."
And so, I did it.  
The SEARCH
Of course, what are some of the top search results for an orange dripping nose?  A cerebrospinal fluid leak!! What in the f*ck! Another headline: "when a running nose is actually your brain leaking fluid."  
Why did I Google this.  There goes 15 minutes of my time. And now 30 minutes.  And now an hour. Googling everything related to cerebrospinal fluid leaks.
I've made a terrible mistake.
The next day, I called an ENT doctor to make an appointment, and got on the schedule for 9 days from then. In the meantime, I continued to make myself do my yoga practice, and I refrained from Googling anything else about my symptoms until my appointment.
But, with each yoga practice, my nose dripped less and less.  Within about 5 days, the dripping had stopped completely. Nor the next day or the next day. So, I made the judgment call that it had just been residual drainage from my cold the prior month, and decided to cancel my ENT appointment.  
After all, I'm no medical doctor, but I doubt cerebrospinal fluid leaks just resolve on their own.  
Lesson Learned
This was already a few months ago. I'm sorry that I Googled the symptom because it truly had zero benefit. I feel guilty too. Here I am preaching on this blog how important it was to my recovery that I stopped Googling symptoms, and faced with a moment of anxiety, I crumbled.  
I'm back on the wagon, and trying to practice some self-forgiveness. There are always setbacks on any road to recovery.  
Want email notifications when I publish a new post? Sign up below!