Let's rip off the bandaid, shall we?
These tips are not quick fixes. Not by a long shot. Nor is any single tip solve all your hypochondriac tendencies. 
If you're a hypochondriac today and have been for many years, like me, then you're still going to be a hypochondriac tomorrow, no matter how many of these things you do.  You'll still be one the day after that. And into next week. You're going to think that this is the dumbest effort ever. I mean "deep breathing??" C'mon. Who hasn't heard that one a million times before!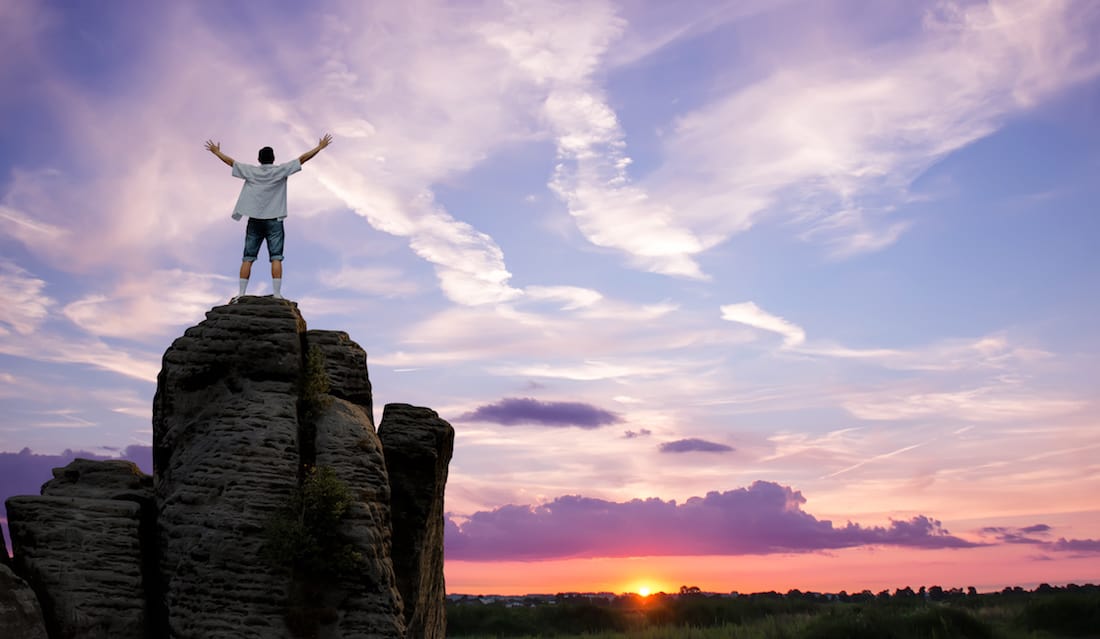 BUT.  But.  After a while.  After practicing these techniques for a few weeks, something weird starts to happen.  One day, while looking for a parking space at the mall, you're going to feel a random jab in your abdomen.  And you'll continue driving, find a parking spot, and start walking into the mall. On your walk, that stomach jab is going to come back.  And you're going to say "ouch." And five seconds later you're going to smile the biggest smile and realize what just happened.  And it's going to go something like this:
HOLY CRAP, MY ONLY REACTION WAS "OUCH."  I didn't think that my stomach jab was appendicitis, or a ruptured abdominal aorta, or signs of stomach cancer.  I didn't stop in the middle of the parking lot to Google my symptom!  I didn't think about whether I should leave the mall to go to the ER.  I only thought it was "ouch."
(In case you didn't already guess, this is my true story. In my case, it was about 6-8 weeks after utilizing several of these  tips that my health anxieties eased.)
So stick with it!  You don't have to try all of these at once.  But maybe commit to two or three of these items for about two months.  
Without further ado, the list:
1. Acceptance and Commitment
Right. Let's start out with the one that "sounds" the dumbest.  Like, "who in the world is this 'cured' hypochondriac girl and how on earth does she think something so stupid will actually help me? Accept the fact that I might have a brain tumor? No, thanks."  
But hear me out okay? When you get a headache (I mean, it's like you're fourth one this week alone right?), and you assume that the headache means you have a brain tumor, repeat to yourself calmly, "Yep, maybe I do have a brain tumor.  In which case, I'll deal with it." Then commit to do something more productive instead of worry. Inevitably, the brain tumor thought will pop right back into your head. Calmly repeat the same thing. "Yep, maybe it is a brain tumor. That would suck, but I'd deal with it."   Keep your tone calm. Do something productive.
This is a technique that I learned in therapy called Acceptance and Commitment Therapy (ACT).  This is a technique you have to commit to for the long haul. Don't expect overnight results. But, what you're doing is "training your brain" to have calmer reactions to all those scary thoughts like having a brain tumor.  And, don't get frustrated if after a week or two you're still panicking. You might be ready to throw in the towel and say "I don't know why I even thought this would help." Keep at it. Slow and steady.
2. Delaying My Worry
This technique went hand-in-hand with Acceptance and Commitment.  After calmly telling myself that yes, I might have a brain tumor, I would add, "and if these headaches persist like this for another month,  I will call and make an appointment with my doctor.  But in the meantime, I will not think about it until next month."
This is another example of the "commitment" part of ACT therapy. You are committing to doing something productive – in this case making a medical appointment – instead of unproductive worry.   Again, this might not seem helpful at first.  But try it anyway, and stick with it.  
3. Cognitive Behavioral Therapy
I had previously tried a lot of "self help" approaches to helping my hypochondria in the past.  But, I would always give up so quickly, thinking they weren't helpful. But finally seeking therapy with an actual licensed medical professional was a turning point for me.  After all, CBT is an effective treatment for Health Anxiety, even when compared to medication or other therapies. 
In therapy, I learned that curing my health anxiety would not be a quick fix. I had to be persistent. I needed a professional to talk to when things weren't going right, or when I experienced a setback.  
I also learned in therapy that my anxiety wasn't just anxiety. It was OCD. And that opened up a ton of other help options too.  No time to seek a therapist in person?  You could always try a service like TalkSpace, which has licensed therapists you can talk to online, to see if that is a good choice for you.  
4. Home Workbooks and Worksheets 
In some of my first few therapy sessions, my therapist recommended two books.  The OCD Workbook and Coping with Anxiety. I worked through these books diligently outside of my therapy sessions, and they were great.  The OCD Workbook, in fact, has an entire chapter dedicated to health anxiety and hypochondria. So, even if you don't think you have OCD, I think the book is very helpful.  I also found several other helpful workbooks, like The Anxiety and Worry Workbook, as well as The Mindfulness Workbook for OCD.  
5. Going to the doctor for routine checkups.  
I was a doctor avoider for MANY MANY years.  I was always so afraid of what they would find, especially in the routine blood tests that you get during a physical.  And then, the problem snowballed. After about five years without seeing a doctor, I was like, "Well, I definitely don't want to see a doctor now, because whatever dreadful ailment I've had for the past five years is definitely beyond repair so now I really shouldn't bother going to the doctor."  
But finally, one day, I made a doctor appointment. But I had done that many times before, and always just cancelled it at the last minute. But I didn't cancel this time. And I hated myself every minute of the drive to the doctor's office. As they drew my blood, I could "see" all the terrible signs of illnesses in the vial.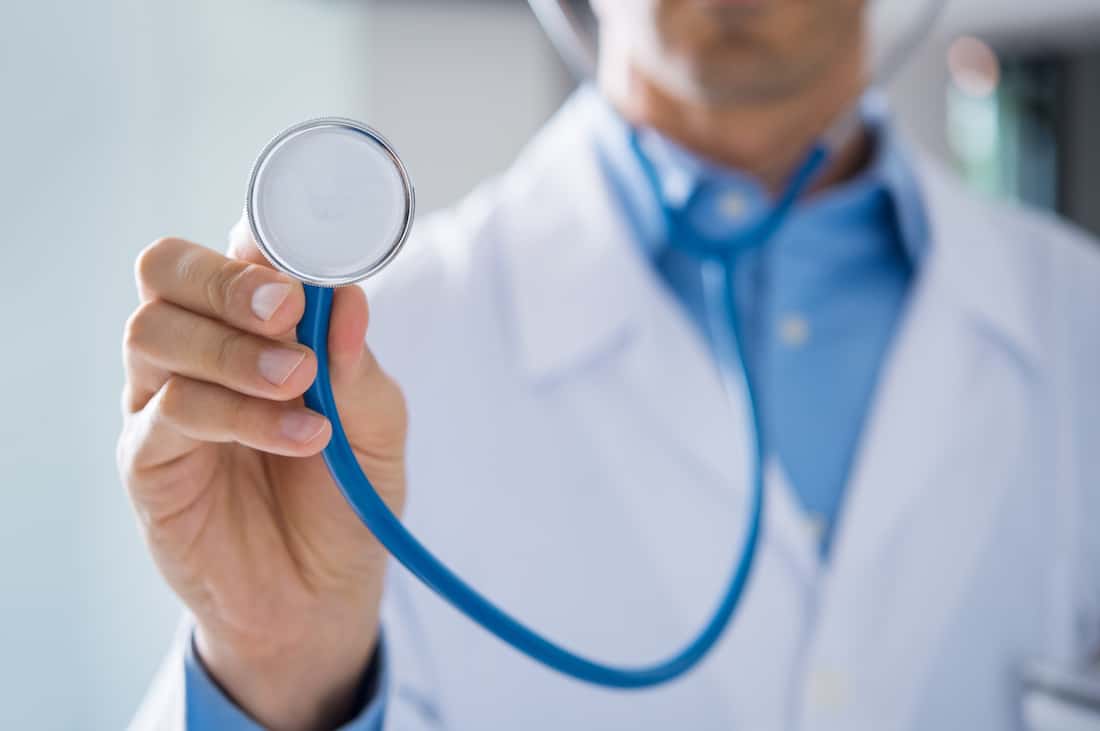 And guess what? I was fine. I wasn't dying. My blood pressure was a little high, and they wanted to check it again in a few months to see if I should go on medication (which, I did need to do). Big whoop. And it's fine. I go every year now for my physical and it is SO NICE to not have that constant anxiety hanging over my head anymore. Now, for some health anxiety sufferers, they might have the opposite problem.  They might seek out doctors TOO MUCH. In which case it teeters on being a compulsive behavior (more on that one in #7)
6. Engaging in Imagined Exposure  
When you think of people who have a more "traditional" type of OCD, what do you think of?  Like someone who is afraid to shake someone's hand? Or someone who always washes their hands?  Or someone who always have to check that the door is locked?
So, the idea with exposure therapy is that someone who always washes their hands will touch a dirty surface with just like the tip of their pinky finger, and then wait five seconds before washing their hands.  And gradually build it up. Touching their entire hand to a dirty surface and waiting 5 minutes before washing their hands.
Or, someone who always has to check for the door lock might force themselves to walk all the way to their car before checking the door. And then drive around the block once without checking the door.  Then drive five miles away. You get the idea, right?
Well, for people who suffer from health anxiety, we can't just "expose" ourselves to a brain aneurysm or a heart attack.  So, we have to use "imagined exposure."
For this, I used a voice recorder to record my super scary scenarios, and then listened to the recording.  You could also use the voice recorder app on your phone, but honestly, I didn't want my weird effed up scenarios being associated with my Cloud account, lol.  The recording helped more than just straight up "imagination" because I would always lose my focus in the imagination. Then, you deep breathe while listening to the scenario, over and over and over again.  Until it becomes not as scary, using a SUDS score to rate your levels of distress.
So, for example, one of my imagined scenarios was based on a fear of mine, suffering a brain aneurysm. I talked in the scenario about how my head had been hurting me off and on.  And then I started to experience some double vision. And then my head was hurting so bad I started vomiting, as I raced to the phone to call 911. The ambulance came and told me they thought I was having an aneurysm and that I would need invasive surgery to save my life.  You get the idea!  
You can read more about imagined exposure here.  
7. Avoiding "checking" behaviors and other compulsions.
This was one area I never even knew was a problem for me until I started therapy.  I didn't think I had any compulsions. Like above, I always assumed compulsions meant like constant hand washing or something like that.  I didn't do any constant, repeated behaviors. (Well, except for Googling, and I talk more about that below).
But, as I progressed in my therapy, I learned that I engaged in a lot of compulsions.  Like if my head started to hurt, I would immediately touch my finger to my head and rub the spot. Or, if I had some weird abdominal pain, I would immediately push on the spot, or sometimes I'd bend and twist in weird directions to see if that made the pain worse. If I thought I was having a stroke, I would immediately start reciting my ABC's, just to prove to myself that my brain was still working. Those were all compulsions. 
Therapy and the OCD workbook helped me become progressively more away of these behaviors. And, in therapy, I learned that it was important to stop these behaviors in order to ease my anxiety. But, I was skeptical. After all, they were never very noticeable, and they certainly weren't impacting my life in any seemingly negative way. But, I was willing to do whatever I could to get better. And so I stopped doing those things.  
It wasn't perfect at first, but after about 2-3 months of becoming aware of those compulsions and stopping them, my anxieties started to dissipate dramatically. This was one of the first techniques I fully implemented and I credit this particular technique to being a significant help.
8. No more Googling Symptoms
Okay fellow hypochondriacs, here it is.  The biggie. Saved the big one for last. The one you probably think is impossible.  The one I didn't put at the top of this list because I didn't want to scare you off.  The one you've heard a million times before but you "know" you could never pull it off.  
Well, I'm here to tell you that you can.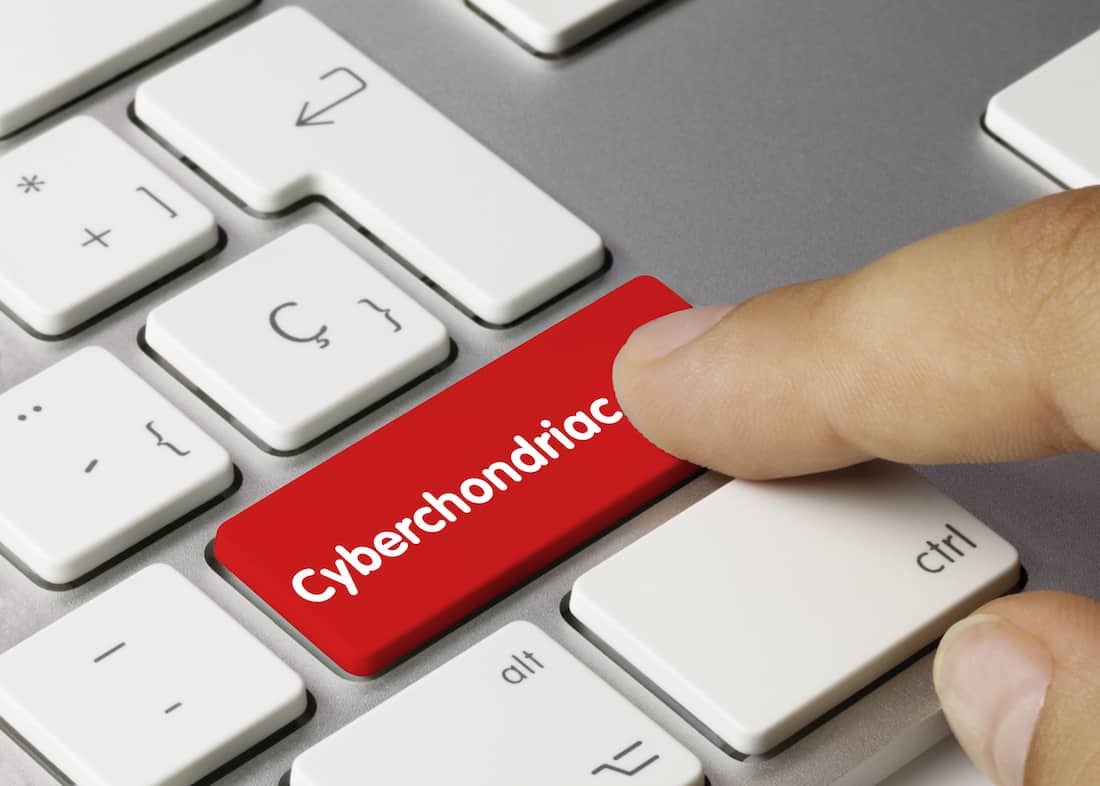 In September 2016, I stopped Googling my symptoms.  Cold turkey. This was at the advice of my therapist. I used every excuse in the book about why I "need" to Google my symptoms.  Including how sometimes Googling puts my mind at ease! She said to just try it for a month to see how it went. But, I just kept going.  And I gotta say, this is the Number 1 thing that helped ease my hypochondria. No googling at any time. If it's something that really bothers me, I'll make an appointment with the doctor.  
I'm 25 months "sober" from Googling my symptoms and I'm never going back
Bonus: Overarching Behavior Changes
Deep Breathing I was going to add "deep breathing" as a separate item on my list above.  However, deep breathing permeates every single one of those behaviors above.  Feeling the need to Google some symptoms? Try some deep breathing instead. Getting stressed out listening to one of your "imagined exposure" scenarios?  Deep breathe through it. Can't quite shake the feeling that your headache means you have a brain tumor? Keep on deep breathing. I have to be honest, I thought deep breathing was super unhelpful at first.  But then I learned in therapy why, even if you don't think it's helping in the moment, you have to just keep on deep breathing anyway.  To go along with this technique, my therapist also recommended doing Progressive Muscle Relaxation (PMR) when my mind was going overboard with health-related worries.  I found PMR to be a lovely relaxation technique!
Talking to Yourself.  Okay, this one isn't as crazy as it sounds.  But, this was a tip that my therapist repeated a lot.  When you can't halt your brain's anxiety, just repeat to yourself, "This is just an irrational thought. Your brain is tricking you into being irrational."  (Or, if you named your brain like my therapist had me do, use your brain's name.) This is one of those "training your brain to be calm" techniques.  It also separates the fault. It is not your fault that you're having all these irrational thoughts. It's your brain's fault. Because your brain thrives on irrational thoughts and the adrenaline they produce.  This is one of those techniques that is not meant to help "in the moment."  It's meant to be implemented and help over the long term.
Two Techniques that Don't Work
And I thought I'd close with two techniques that I used to apply quite frequently, but I learned in therapy that they don't really help.
Applying Rational Thought. Ah yes. I've talked about the lizard brain before.  Telling myself that "Oh, it's very rare for someone in their 30s to have a heart attack," is ZERO help.  ZERO.  And, it's likely that it doesn't work for other health anxiety sufferers either.  That's why we have to resort to all these weirder CBT techniques.
Distracting Myself. Sure, distraction activities might help in the short term.  But they're not going to address the root cause of your anxiety.
What are your tips for overcoming Health Anxiety?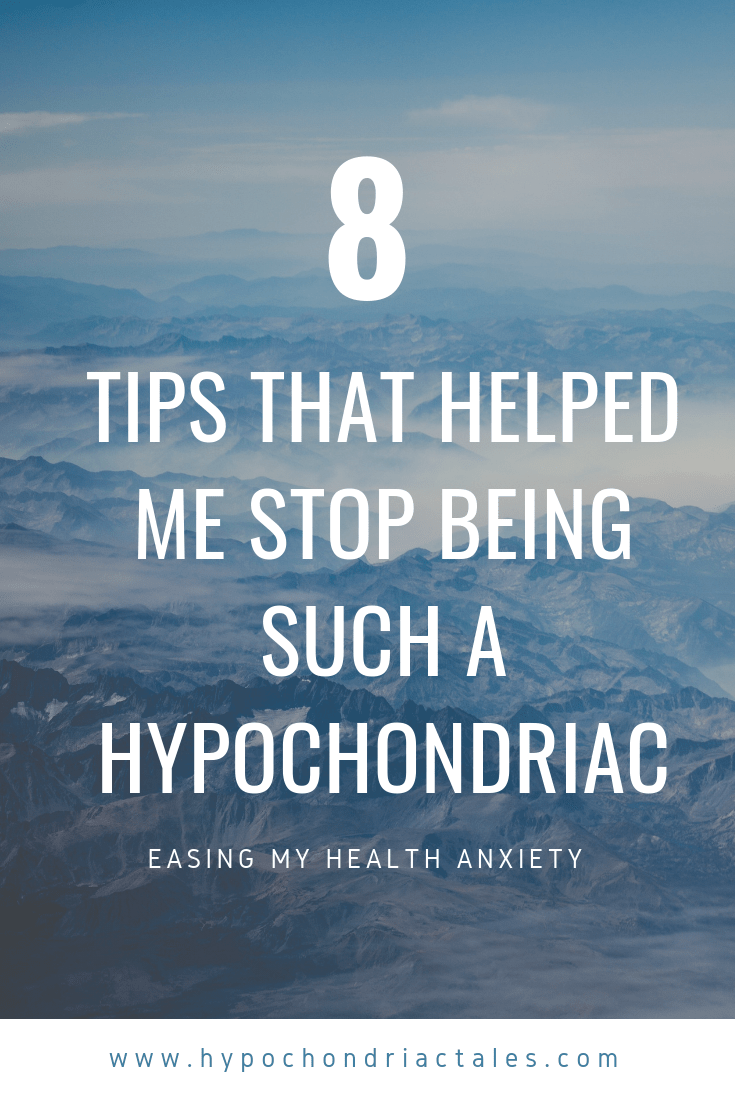 Want email notifications when I publish a new post? Sign up below!