But those words.  Those three words "You could've died."  A hypochondriac was born.
The surgeon did not mince those words when he spoke them.  "Why did you wait so long to go to the ER?"
There was a pause before those three subsequent words.  He was waiting for my response.  My explanation of why I waited. Unfortunately the slow drip of morphine was fogging my brain, and I couldn't form the words to explain.
Free 30 Day Guide to Improving
Health Anxiety Symptoms
Manageable daily tasks you can try for the next 30 days to kickstart your path to overcoming hypochondria & health anxiety.
You could've died!" He said, after his pause.
His tone was one of concern. It was no longer accusatory.  This same surgeon had skillfully removed my infected gallbladder less than 24 hours earlier.
The Hypochondriac's Origin Story
I'm able to pinpoint pretty well the timeframe in which I became a hypochondriac. It happened subtly, between late 2005 and late 2007, when I was 24 to 26 years old.
In 2005, at the age of 24, I woke up one October Saturday morning with a fairy dramatic pain in my back.  A few days prior, I had started attending a new fitness class at the gym, and I figured I pulled a muscle.  Over the next several days, my backache got worse. 
(Remember, this occurred in my pre-hypochondria days, so my mind wasn't jumping to any conclusions worse than just a simple backache.)
I was complaining so much about my back that even my cubicle neighbor at work said, "Maybe you should go to the doctor?  Back pain can sometimes be a sign of something more serious."
I literally laughed her off.  Oh, to be my old, pre-hypochondriac self.
"Oh Janis," I replied.  It's just a backache!  It'll go away."
By Thursday night, now five days after the onset of the pain, there was something really weird going on with my back pain. I called my mom and asked her what I should do.  I described my pain. "It's like my back is hurting so much I can feel it in my front." It felt like there was this fire somewhere in the middle of my body, right below my sternum, and I could feel it in my back and torso.   (I later learned that this is referred to as radiating pain.)
My mom said that if it was worrying me that much, I should probably go the ER.  She reminded me to bring money to pay my copay.
The Infected Gallbladder
I drove to the local hospital, fully prepared for them to tell me that I had pulled a muscle in my back and that I should go back home and rest.
Instead, within moments of being seen by a doctor, I had a diagnosis.  The ER doctor pressed on various parts of my abdomen.  When he pressed on one particular spot, I nearly jumped off the table.
"DON'T do that again!" I yelped.
"Okay," he replied. "You likely have an infected gallbladder.  We'll run a few additional tests to confirm and give you some medication for the pain in the meantime. If it's confirmed that it's your gallbladder, you'll need surgery tomorrow to have it removed."
"Okay."
Yup.  That's all I said.  "Okay."  I was just ready to get that pain out of my body and I'd do whatever it took to make it stop, even if that was something as serious as a surgery.
That was Thursday night.  I was admitted to a normal hospital room at some point in the middle of the night, and by Friday afternoon, I was being wheeled to surgery.  The surgery, performed laparascopically, went fine, and I spent Friday night in the hospital recovering.
Listen to your Body
On Saturday morning, the surgeon came by my hospital room for a quick exam and follow-up prior to discharging me.
He said, "I read here in your chart that you had been experiencing pain for five days.  Why did it take you so long to see a doctor?"
The surgeon looked at me gravely.  "If your gallbladder had ruptured, you could have died."
I was finally able to form a response.  "I dunno," I replied. I guess I just thought I had a backache."
The surgeon continued talking to me as he pushed on my distended belly.  "The human body is an amazing thing. It can almost always tell us when something is wrong.  Next time, make sure you listen to it!"
"Okay," I said plainly, thinking to myself that it sounded like good advice.
"And oh," the surgeon said, "I noticed a large mole on your abdomen during the surgery.  You need to have that checked out by a dermatologist."
"Oh, yep," I replied.  "I've had that mole since I was a kid.  My pediatrician was worried about it too when I was a teenager.  I saw a dermatologist about it about 6 years ago.  She measured it and told me to watch it for any changes.  It hasn't changed, so it's fine."
"You still need to get it checked again," he reiterated.
And with that, he left the room and I was approved for discharge from the hospital.
I am Listening to my Body.  Too Much.
Fast forward about two years later.
I find that I'm continually anxious. And I find that the anxiety gets worse when I feel any sort of ache or twinge in my body.  Any slight headache or cold that seems to linger or losing my balance sends me into a tizzy of worry.
There was a frequent refrain that played in my head.  I would replay what that surgeon had told me about listening to my body.  And I'd say to myself, "Remember, Melissa.  You need to listen to your body.  It will tell you when something is wrong, and you're ignoring it again!  You might die if you ignore it!"
So, I started to become hyper aware of any little "noise" my body made.  Any ache, any twinge, any slight sensation, and I was Googling it.  Worrying about it. Envisioning my demise and eventual young death. Any minor onset of a "symptom" (and symptom is likely too strong of a word here) and I just couldn't concentrate on anything else.
And it was about to get worse.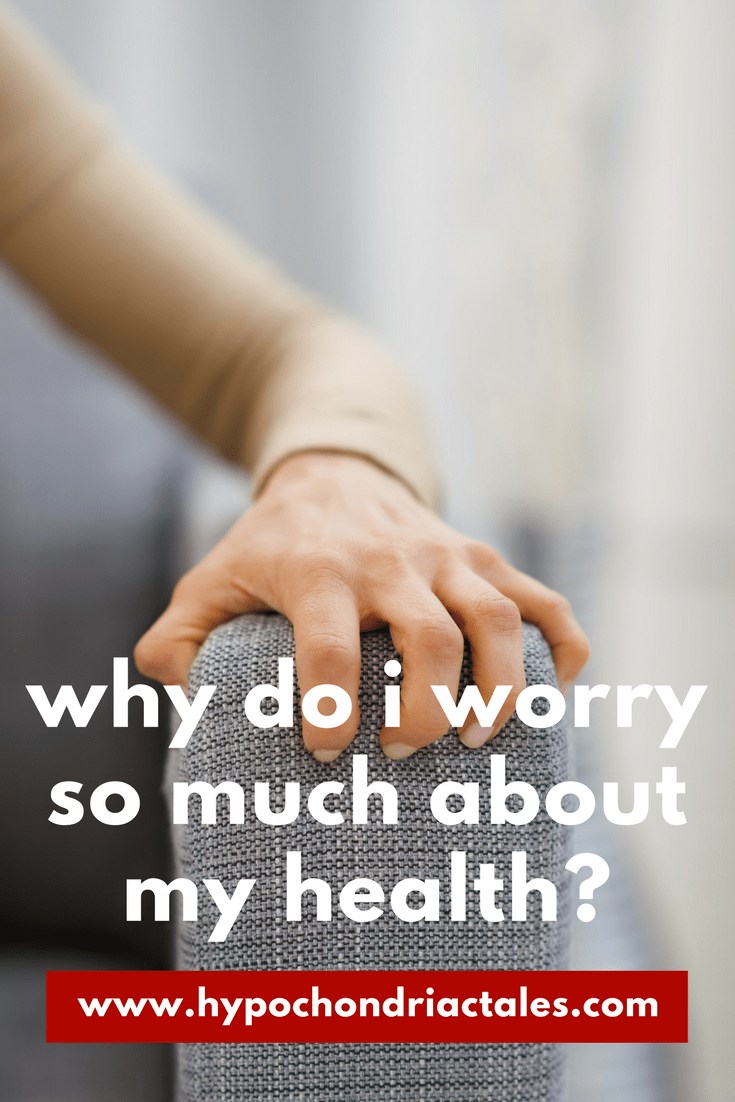 Want email notifications when I publish a new post? Sign up below!